Video Training Courses
At Linkedin Learning
Angie has several video courses – these are online on the Linkedin Learning platform. You can get access to these courses by clicking on the links below. If you're not already a member of Linkedin Learning, sign up here for a 30 day free trial.
RubberHose, a rigging script for Adobe After Effects, makes it easy to animate characters that are packed with personality. In this course, instructor Angie Taylor shares what you need to know to get up and running with this powerful software.
Motion Graphic Design: Animation
In this course, Angie Taylor outlines the key principles of animation and how they can be applied to motion graphic projects in Adobe After Effects.
Motion Graphic Design: Composition
In this course, learn about the most important principles of composition and how to use them in your designs.
Take a basic Premiere Pro edit and bring it to life using After Effects expressions and Dynamic Link, following author Angie Taylor's expert instructions.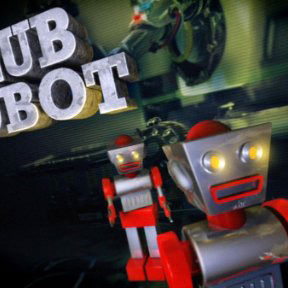 Learning Cinema 4D Lite for After Effects
Motion graphics designer Angie Taylor shows you how to build a complete sequence in C4D Lite, progressing from initial object modeling, to animation, lighting, camera rigging, texturing, and final render.
Angie shares her favorite "no brainer" expressions, such as property linking and connecting camera focus to layers. Plus, discover how to react to sound, play with color, format text, and link 2D and 3D properties.
Discover how easy it is to bring your characters to life in Adobe After Effects. Join Angie Taylor as she shares tips and tricks for animating within this powerful motion graphics and compositing application.
Motion Graphic Design: Storyboards & Animatics
Motion graphics and animation can take a long time to develop—so it's important to get ideas locked down before moving into the production stages.
Motion Graphic Design: Project Planning and Development
Instructor Angie Taylor puts strategies in context by taking you though the development of an online advertisement, and showcasing the different techniques used throughout her workflow.
Building template-based projects in After Effects is also a great way to earn extra income while improving your design skills. In this course, you'll create a working project template in After Effects and prepare it for sale.
Discover how to make the most of Illustrator's drawing tools and Autotrace feature, and to how use Live Paint and Kuler to recolor artwork. Plus, get a ton of tips and tricks for giving artwork a hand-drawn look
Get a tour of the interface, gain an understanding of the workflow, and be introduced to core techniques like working with artboards, understanding layers and objects, and making and moving selections.
There are a ton of great courses on Linkedin Learning. Your 30 day free trial enables you to watch all of them.
There are course on Graphic Design, Animation, Motion Graphics, VR, Unity, Unreal Engine and more. Here's a selection of some more courses.